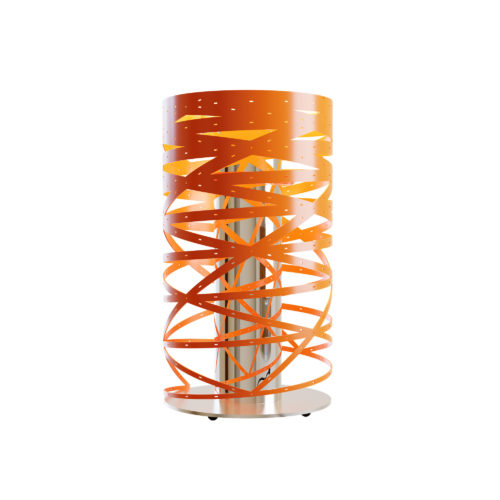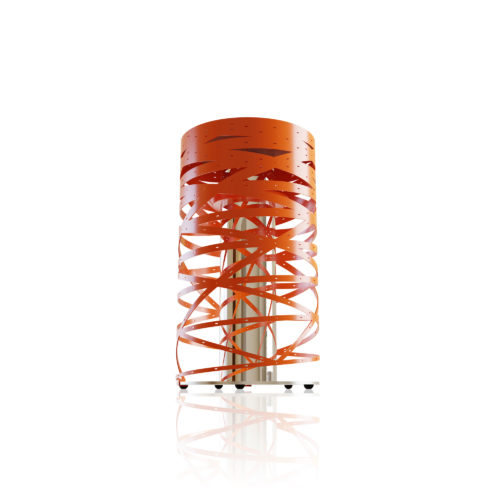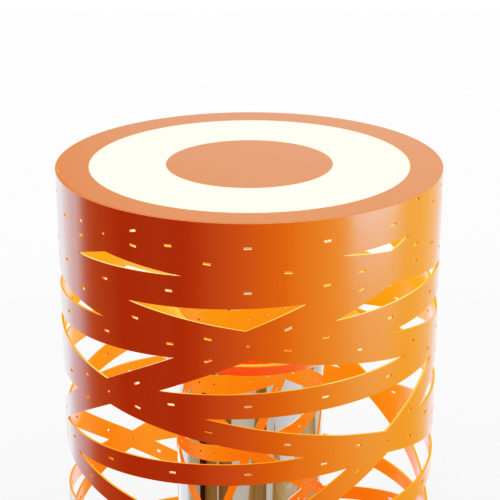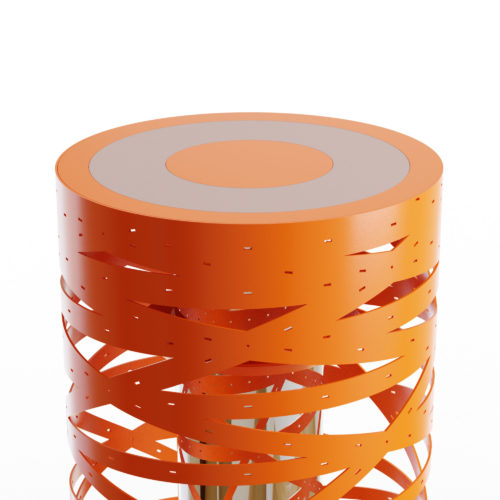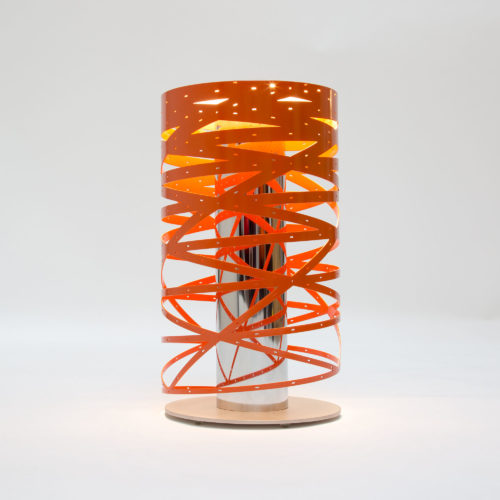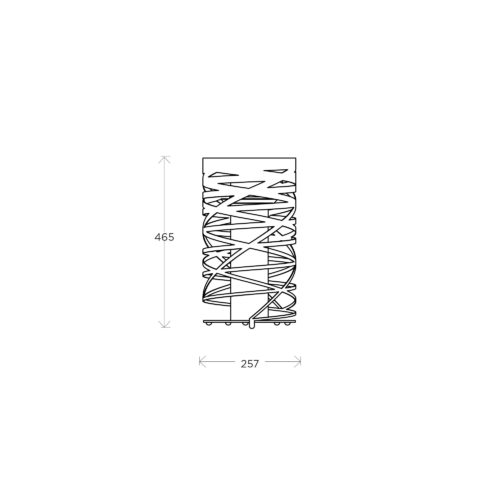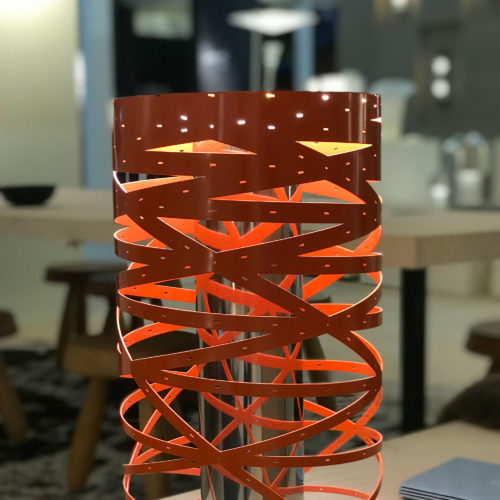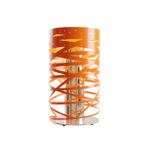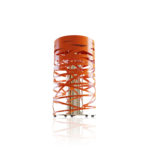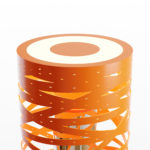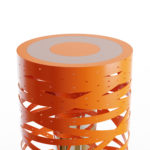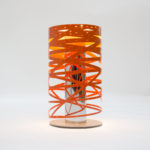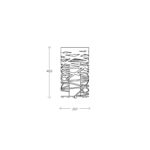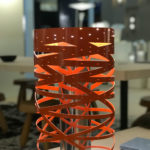 LAMPE À POSER WATT
2648,33€
Sylvain Dubuisson
2019
2 648,33 €
including eco participation: 0.16 €
Watt est une lampe à poser simple et savante, créée par l'architecte et designer Sylvain Dubuisson en 2019. Simple puisqu'elle n'a la forme que d'un simple cylindre.
Savante parce que l'ajourage du cylindre est un modèle mathématique unique selon lequel 6 spires entretiennent des relations de vitesse proportionnelles de telle sorte que les vides soient des triangles.
Le poli du fût central réfléchit le dessin des spires comme une vue anomorphique et la lumière projette les ombres des découpes sur le plan de la table.
Ce modèle s'inspire du projet mené par Sylvain Dubuisson en 2010, « rue Watt » à Paris où 21 lampadaires constitués d'un même fût central cylindrique en inox poli et d'une enveloppe ajourés dessinent les ombres des entrelacs le long de la rue Watt.
La lampe Watt peut être déclinée en différentes couleurs (sur-mesure). Elle est disponible en blanc, noir et orange. Elle peut fonctionner par paire (version gauche et droite du démarrage de spires).
Numbered Edition,
Delivered with authentication certificate,
Made in France
If product available
France Delivery in business days
International Delivery in business days
If product in production
France Delivery in business days
International Delivery in business days
Designer
Additional information
Documentations
Description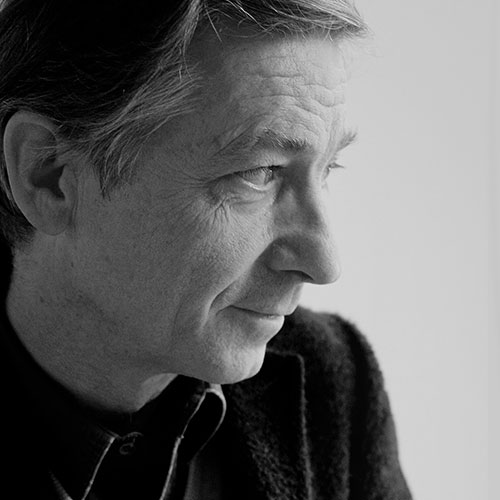 Sylvain Dubuisson
1946
Sylvain Dubuisson, architect and designer, was born in Bordeaux on February 20, 1946, from a family of renowned architects: he is the grandson of Emile Dubuisson, author of the belfry of Lille, and son of Jean Dubuisson who has highly collaborated in the construction of the Maine-Montparnasse district (1958-1966) as well as the construction of the National Museum of Popular Arts and Traditions (1959-1969) in Paris.
En savoir +
Additional information
| | |
| --- | --- |
| Weight | 5 kg |
| Dimensions | 38,5 × 38,5 × 50,5 cm |
| Color | White, Black, Orange |