---
PIERRE PAULIN
If Pierre Paulin is undoubtedly the best known French designer of his generation, it is not without reasons. Many fairies looked at his youth: an aerodynamic engineer uncle and another stone sculptor, studies of interior architecture in the future Camondo school and ceramics in Vallauris, two masters, Maxime Old and Marcel Gascoin and finally the early discovery of Scandinavian and American design and lifestyles. A perfect cocktail that brings creativity and rigor, knowledge of the past and the contemporary, sense of volumes and space, the taste for technique and proportion sens.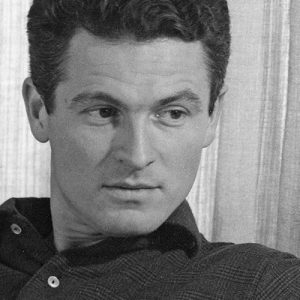 Thanks to the influence of Marcel Gascoin, Pierre Paulin turns very quickly to the standard furniture for the greatest number. His first wood creations opened the doors of one of the first industrial furniture, Thonet for whom he invents a full range of desks, chairs and coffee tables in metal. This experience led him to the artistic direction of Artifort, the Dutch brand for which he created some of the most famous seats of the century such as the 560 called Mushroom or the Ribbon Chair, the 582. This collection of incredible armchairs for Artifort brings him an international notoriety that is not for nothing in the choice of the Pompidous'couple who asks him to remake their private apartments of the Elysee. He adapts his research on textiles and three-dimensional structures to separate himself from classified walls and designs a perfectly coherent, elegant and modern whole made of lights and soft and warm colors, which radiating comfort. This is his most publicized project but many others follow. Alone or in partnership with other creators of his generation, he participated in the organization of LA Maison de La Radio, to the re organization of the Louvre Museum rooms , the office of François Mitterrand or the Constitutional Council.
He founded with his wife Maïa one of the first French global design agencies and can be considered, as such, one of the leading French industrial designers.
Although he is best known for his chairs, Pierre Paulin has also designed very modern lighting throughout his career, always sober, elegant and perfectly functional. This is what Disderot wants to show by republishing some of his most interesting models.
---
WALL LAMP
6135PM & 6135GM