---
ÉTIENNE FERMIGIER
Born on August 12, 1932 in Paris, Étienne Fermigier undertook his studies initially at l'école Boulle where he graduated with distinction, then subsequently at the National School Superior of Decorative Arts, from where he graduated in interior architecture in 1957.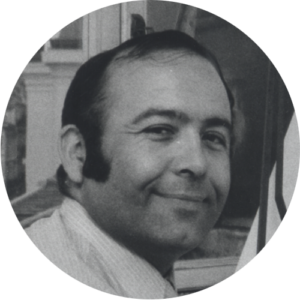 Étienne Fermigier

1932-1973
He almost immediately creates his own design practice and devotes himself to the challenges of interior architecture rather than those of industrial design. In 1959, in partnership with Pierre Perrigault, he launches the "Meubles et Fonctions" gallery, in doing so discovering the different scenes of contemporary French and international furniture, particularly Italian and Nordic. Some of the furniture and seats he designs are produced there.
His creations are also showcased by prestigious houses such as Airborne, Roset, Sentou, Arflex, Steiner and Minvielle. He creates numerous luminaries, edited by Disderot, but also Monix and Verre Lumière.
Étienne Fermigier also collaborates with the Mobilier National in the same way as the designers Roger Fatus, Pierre Paulin, Olivier Mourgue or Roger Tallon. In addition to furniture and lighting, Étienne Fermigier is interested in all aspects of industrial aesthetics and draws a number of objects – radios, televisions, office furniture – or a single-seater car.
As both a founding member of CNAAC (National Center of Applied Contemporary Arts) and a teacher at the  Camondo  school, he received the René-Gabriel award in 1967.
Étienne Fermigier died in an accident in 1973. Among the brightest designers of his generation, he occupies an important place in the world of French design.