---
MICHEL MORTIER
Michel Mortier was born in Paris in 1925. Very early, he graduated from the School of Arts Appliqués at age 19 where he followed the teaching of Louis Sognot, René Gabriel and Etienne-Henri Martin, some of the masters of the French modernity. He went on to hold positions of responsibility at Studium du Louvre and Bon Marché in Brussels until he was appointed director of Marcel Gascoin's research department at the age of 24, ARHEC (Rational Development of Housing and Communities), until 1954.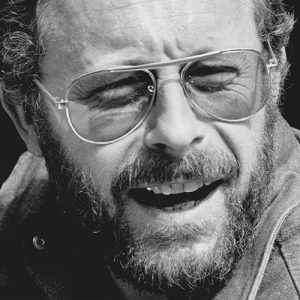 There he met Pierre Guariche and Joseph-André Motte, with whom he became deeply involved, and founded with them  Atelier de Recherche Plastique (ARP), one of the first collective signatures in design in France. This dazzling experience (1954-1957) lays the foundations of modernity As well their organisation on their booth at the Art Ménager fair than their invention of a revolutionary multifunction furniture or Minvielle or a range of modular seating for Steiner or the use of a new plastic wire material, Rotaflex, for luminaires manufactured by Disderot.
For Michel Mortier, these are just the beginnings of a dazzling career: artistic director of the Maison Française 55, creator of models for the best French publishers, editor for many magazines, graphic designer, and especially teacher in almost all major French schools (ENSAD, Camondo, the School Arts Appliqués and finally the new school of product design ESAG Penninghen) but also in Montreal.
With his agency HEIM (Habitation, Esthetic Industrial Furniture) he devoted himself to the interior architecture then obtained the title of architect in 1977 for the design beautiful houses for customer with a the modern and stripped style.
This discreet but uncompromising man gets all the titles a designer can dream up: silver medal at 26 and gold medal at 29 at the Triennale in Milan and the Prix René Gabriel at 38!
The range of lighting he designed with Pierre Guariche in the early 1950s is marked by a great modernity, rigor in his design, and a genuine concern for functionality.
Michel Mortier's pieces have joined the largest collections of design such as those of the CNAP, the Museum of Modern and Contemporary Art of Saint-Etienne Metropole or the national collection of decorative arts.