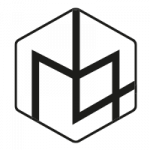 Manufactures de Lux
The new label for the French edition of iconic lighting
Initiated by the editions Disderot, Serge Mouille and Rispal around common values, this group of emblematic editors aims to represent French know-how in the creation and reissue of lighting in order to promote its influence in France and abroad internationally.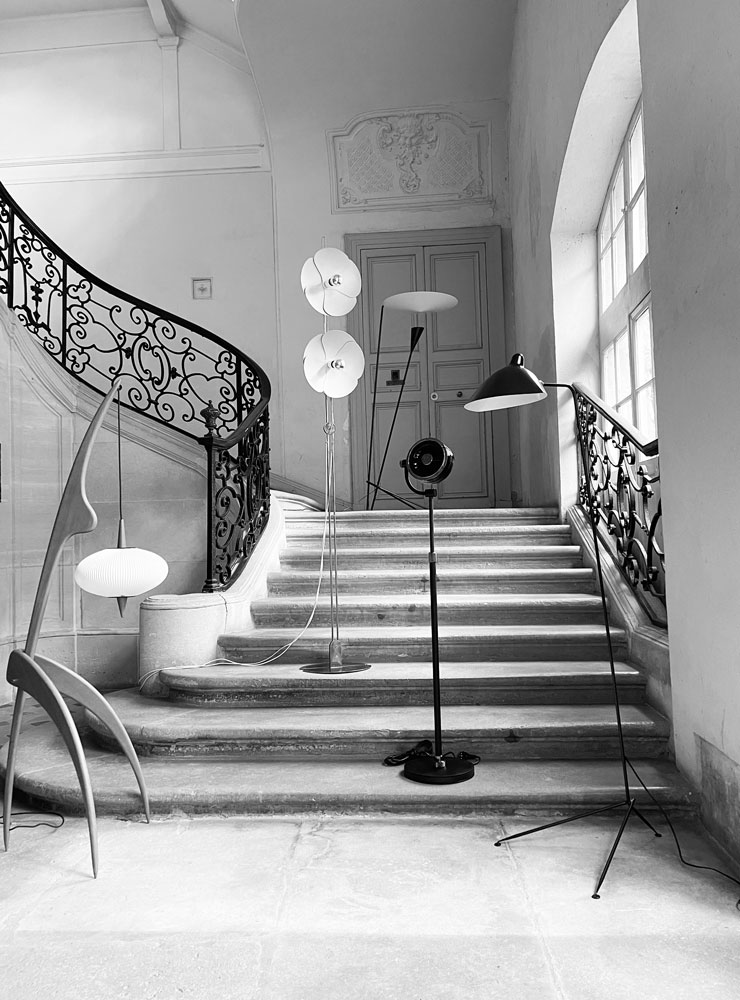 History of the initial Meeting
It is initially a meeting of individuals, sharing a common goal of passion, concerned with preserving the heritage of the French glory of the1930's.
This meeting took place during ' Maison et Object' last January, and more specifically thanks to a conference addressing the battle against counterfeits, a very pertinent topic for all three producers.
From this point the friendship that has been created between the three houses and their staff, their willingness to preserve the philosophy, heritage and drive which today unites the three brands under the same label.

From left to right:
lamp floor N°14.950 Mante religieuse from François Rispal – 1950 /Ed. Rispal, lamp floor 2093-225 from Olivier Mourgue – 1967 /Ed. Disderot, lamp floor B211 from Michel Buffet – 1952 /Ed. Lignes de démarcation, lamp floor Corduroy III – 2019 /Ed. Fosfens, straight floor lamp – 1953 from Serge Mouille / Ed. Serge Mouille
Manufactures de Lux :
A brand synonymous with the upmost precision gained via common values.
The brand name 'Manufactures de Lux' is created around social values at the heart of the brands, represented by their image and fine quality of the lighting produced.
This stems from the creation of this precision that the founders and designers of all three brands possess.
Great care has been taken to use high quality materials, using highly skilled French production techniques respecting both quality and tradition as well as demanding attention to detail in the small volume production. Each light has a serial number and is supplied with a certificate of authenticity.
Within the context of this brand, the term 'manufacture' reflects the production in a small workshop using fine craftsmanship. The word "Lux" – Luxury pertains to the Latin roots of the word light which transcends a rarity and refinement created by the 3 prestigious brands.
Manufactures de Lux' translates as the willingness of the three brands to promote the French appreciation and knowledge via production in a small workshop by skilled craftsmen.
This process is understood by Anglo Saxons. The monogram is a hexagon, reminding us of the close attachment of the three French brands and their origins.

A New Brand Name
Today, the brand regroups six brands
Disderot, Éditions Serge Mouille, Rispal, Fosfens, Lignes de Démarcation et récemment la maison Magic Circus. The groups intend to welcome other brands under the umbrella. Sharing the same values and founding requirements based around a dynamism and shared actions to serve the requirements of deign led market. The objective is to perpetuate timeless creations in the form of French lighting, signifying the French know-how and contribute to expanding its reach.